Description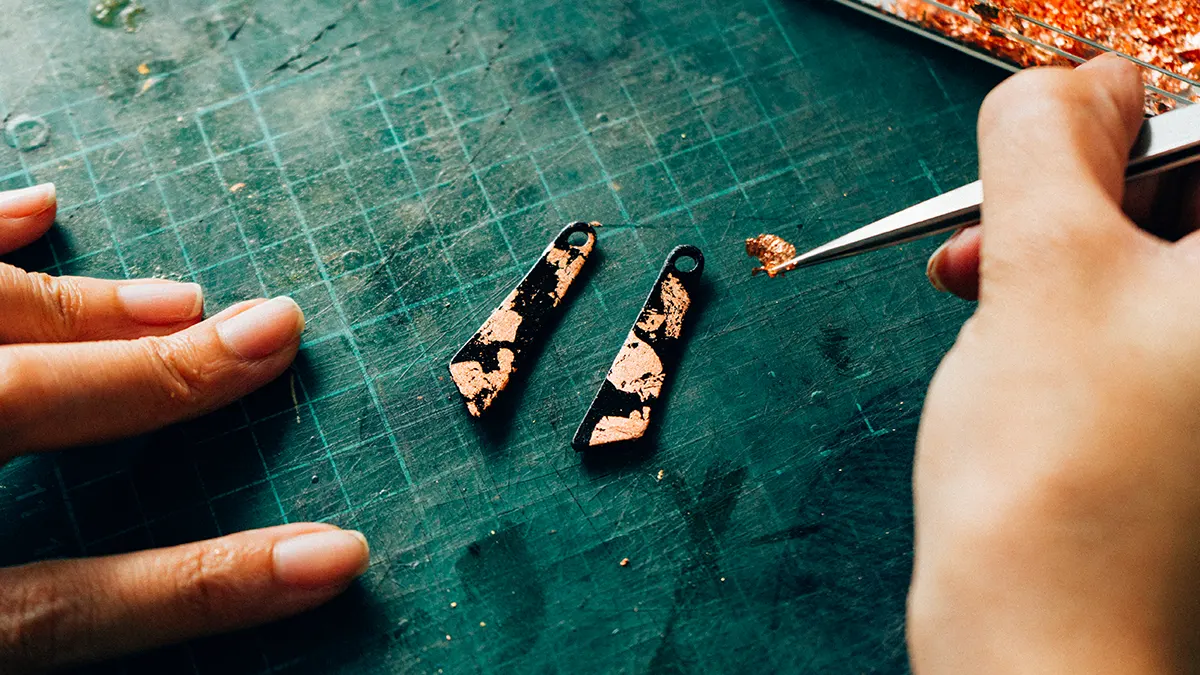 Shattered Foil
Each pair of earrings is unique due to the different shapes of shattered foil. When pieced together, they create a lively and beautiful earring.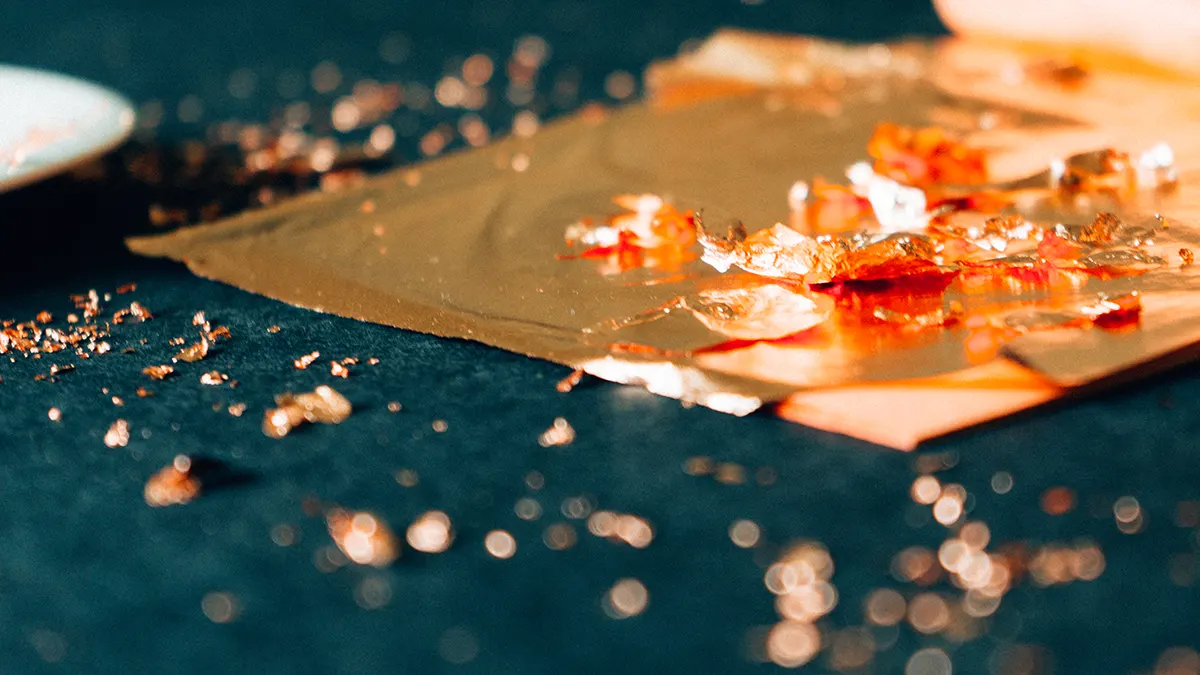 The Beauty of Remains
The materials not suitable for large objects are used to create our crushed foil earrings. We try our best to utilize materials to showcase their beauty. Even if the material is broken or imperfect, it can be reassembled into something unique.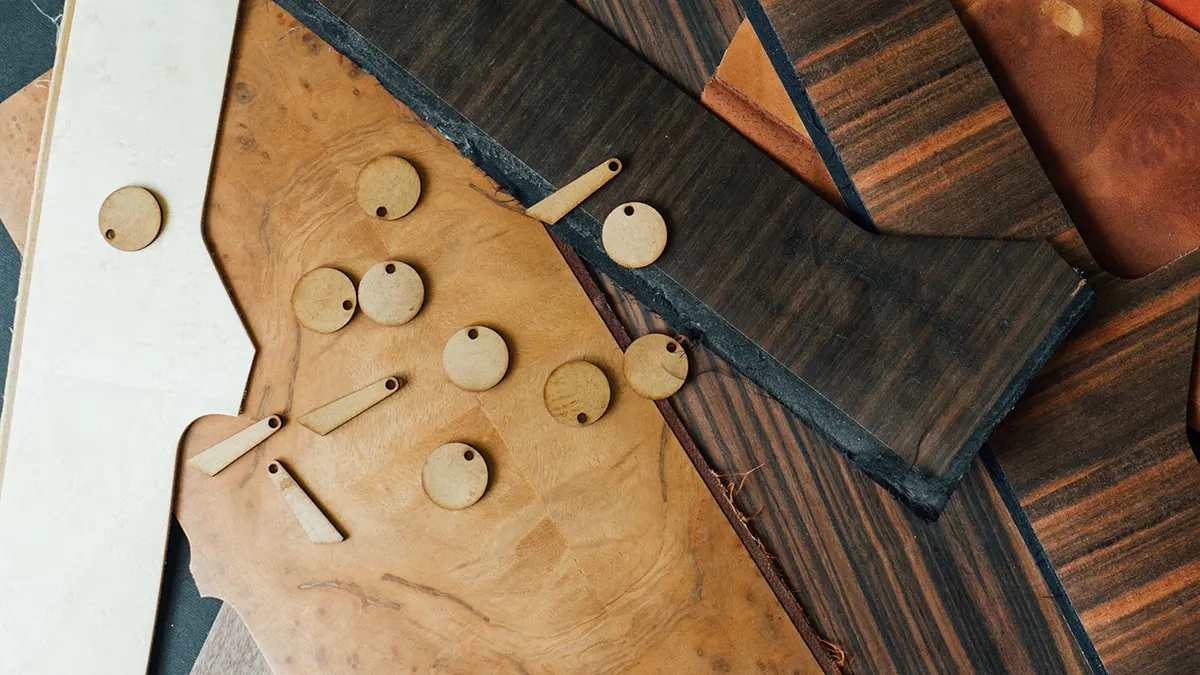 The whole is greater than the sum of the parts
We cut out the shape of the earrings, then glue different shapes of shattered foil onto the Treether. Each pair of earrings is handmade, so the appearance will be different. Once the shattered foil is glued to the Treether and coated with protective paint, the earrings are finished.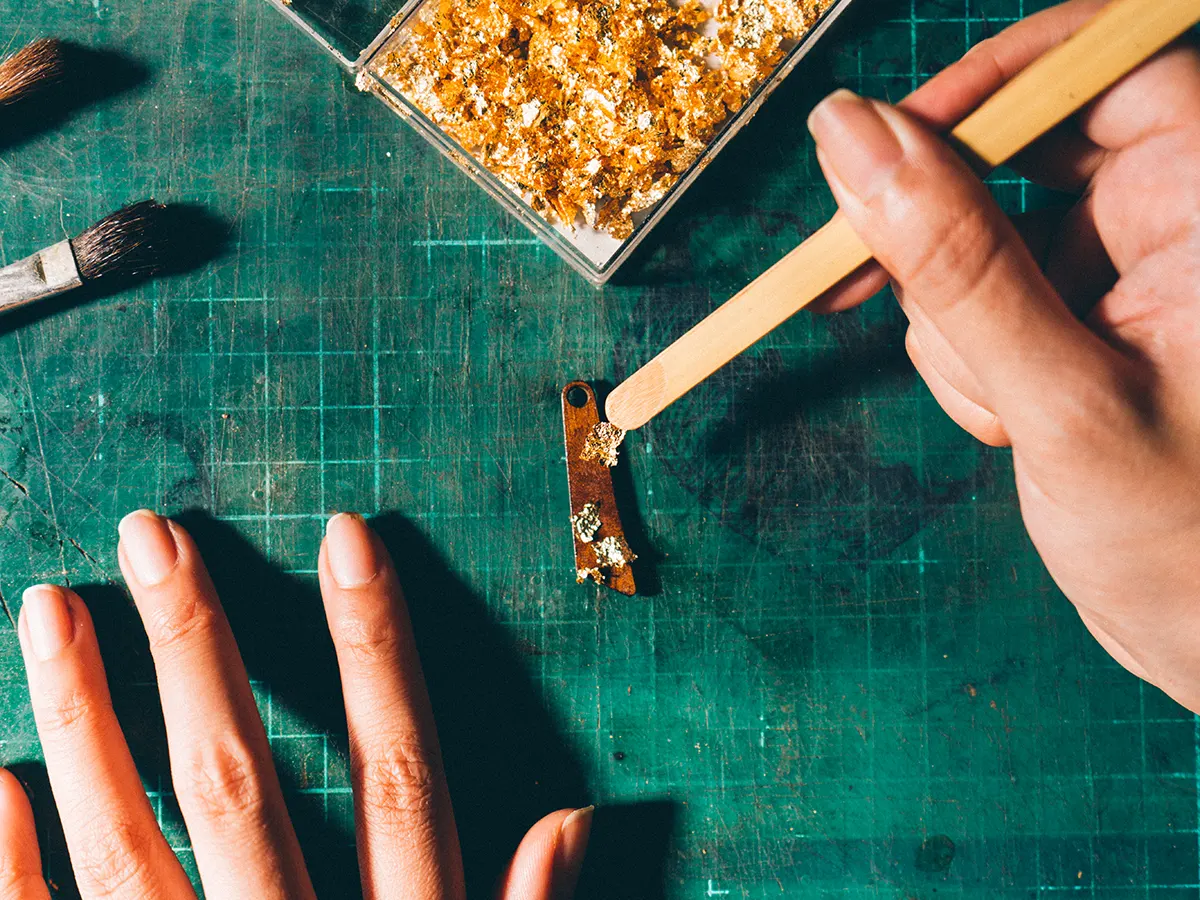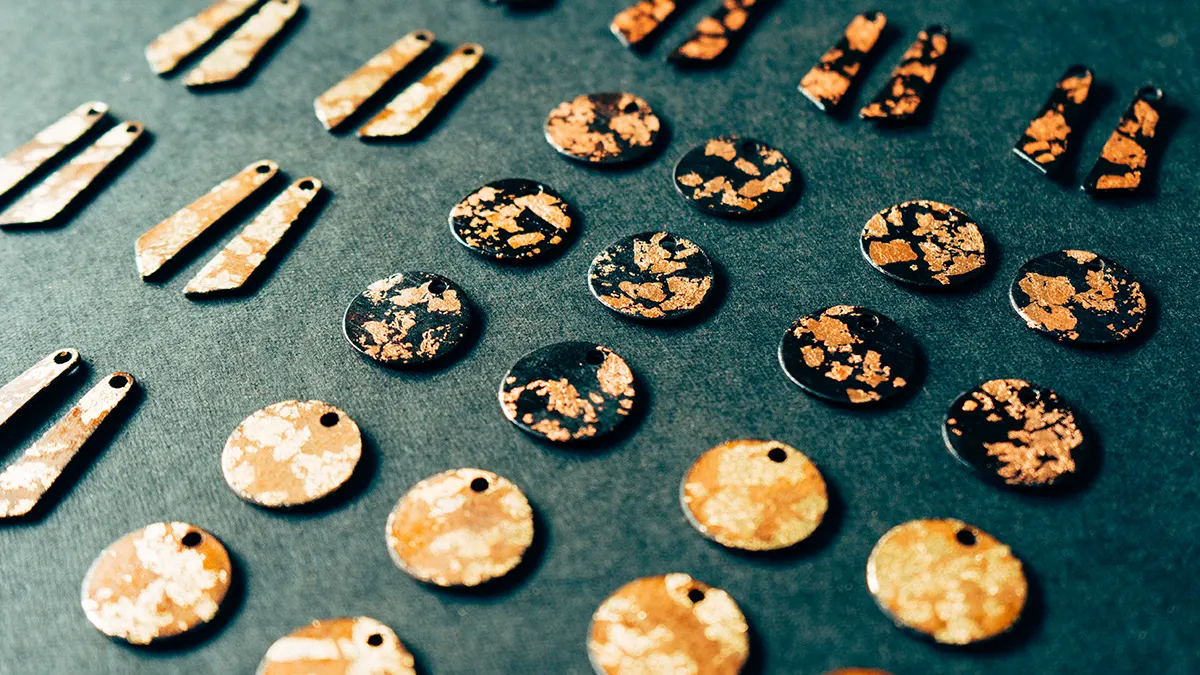 The hardware part is made of brass plated with K gold, which will not cause allergic reactions to sensitive skin, and can highlight the delicacy of the earrings.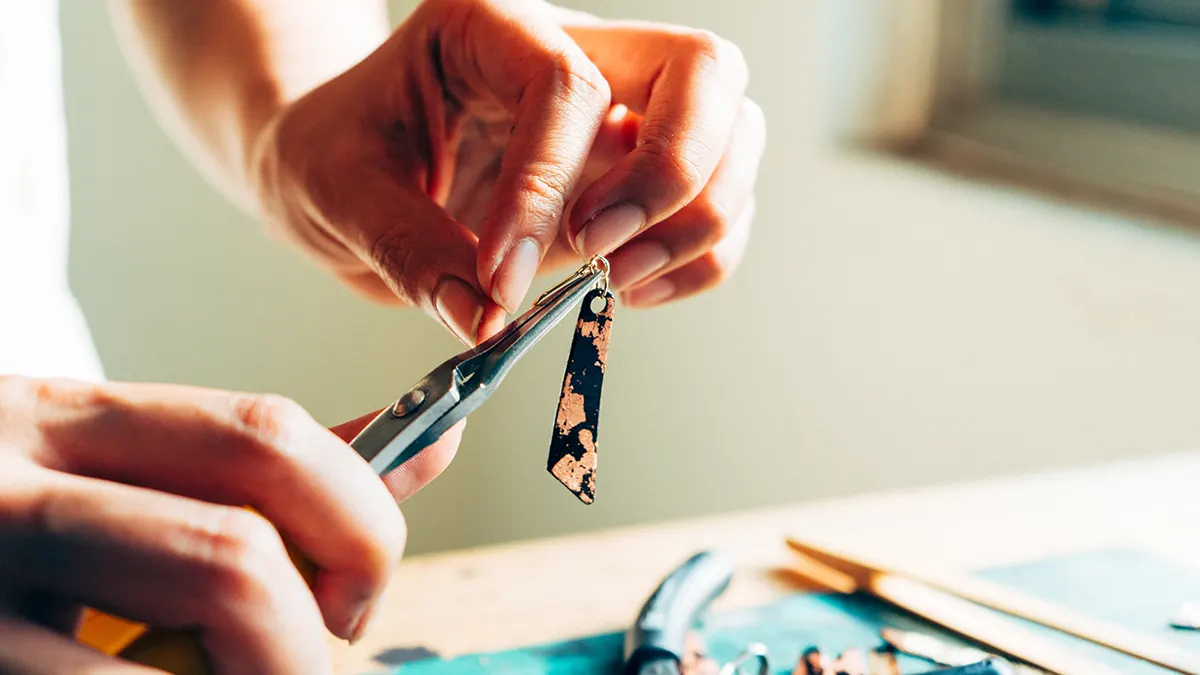 Delicate Packaging
Each pair of earrings comes with an elegant package, including usage and maintaining instructions, making it an ideal present or collection.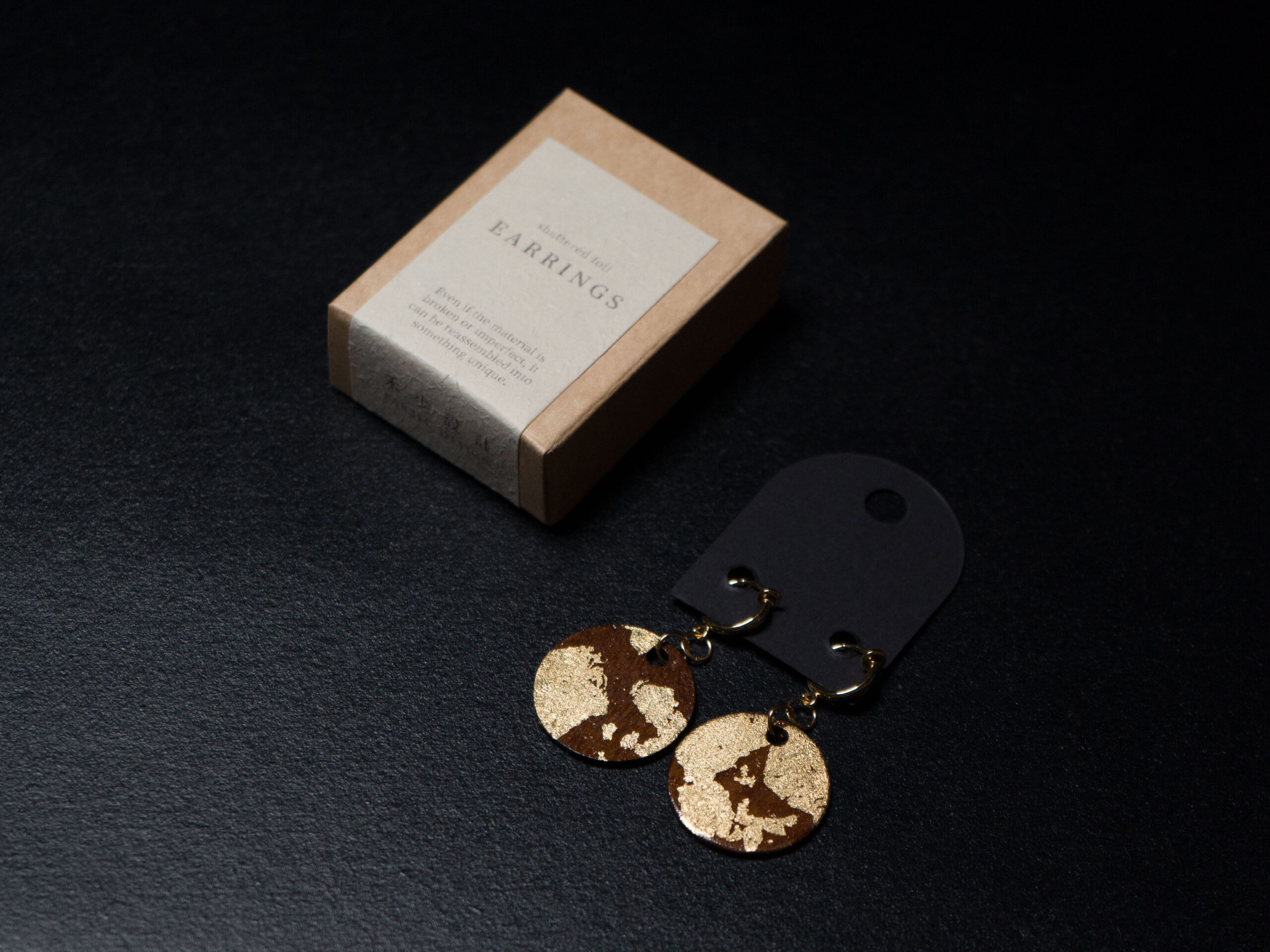 Cautions
-Treether is a natural material, so the grain on each product is unique. Due to limited manpower, pattern will not be available to select online.
-Treether is a soft material specially developed by PARSEC. It still retains some of the characteristics of wood in its structure. Please be careful to avoid crashes that may cause the wood to break and fall off.
-Wood and leather products can absorb moisture and leave marks. If your wallet gets wet, wipe it right away and place it in a cool and dry area. Once it is dry, use beeswax to maintain its surface.
-Keep your product away from direct sunlight and heat sources to prevent discoloration and deterioration caused by natural phenomenon.
-It is possible for Treether to have textures and small scars as it is a natural material.
-Product warranty covers one-time repair for unstitching due to non-human damage. For overseas customers, only one-way shipping fee to Taiwan is required.
Follow us to see more