Combining leather and natural wood, which has various textures and colors that become more unique with use.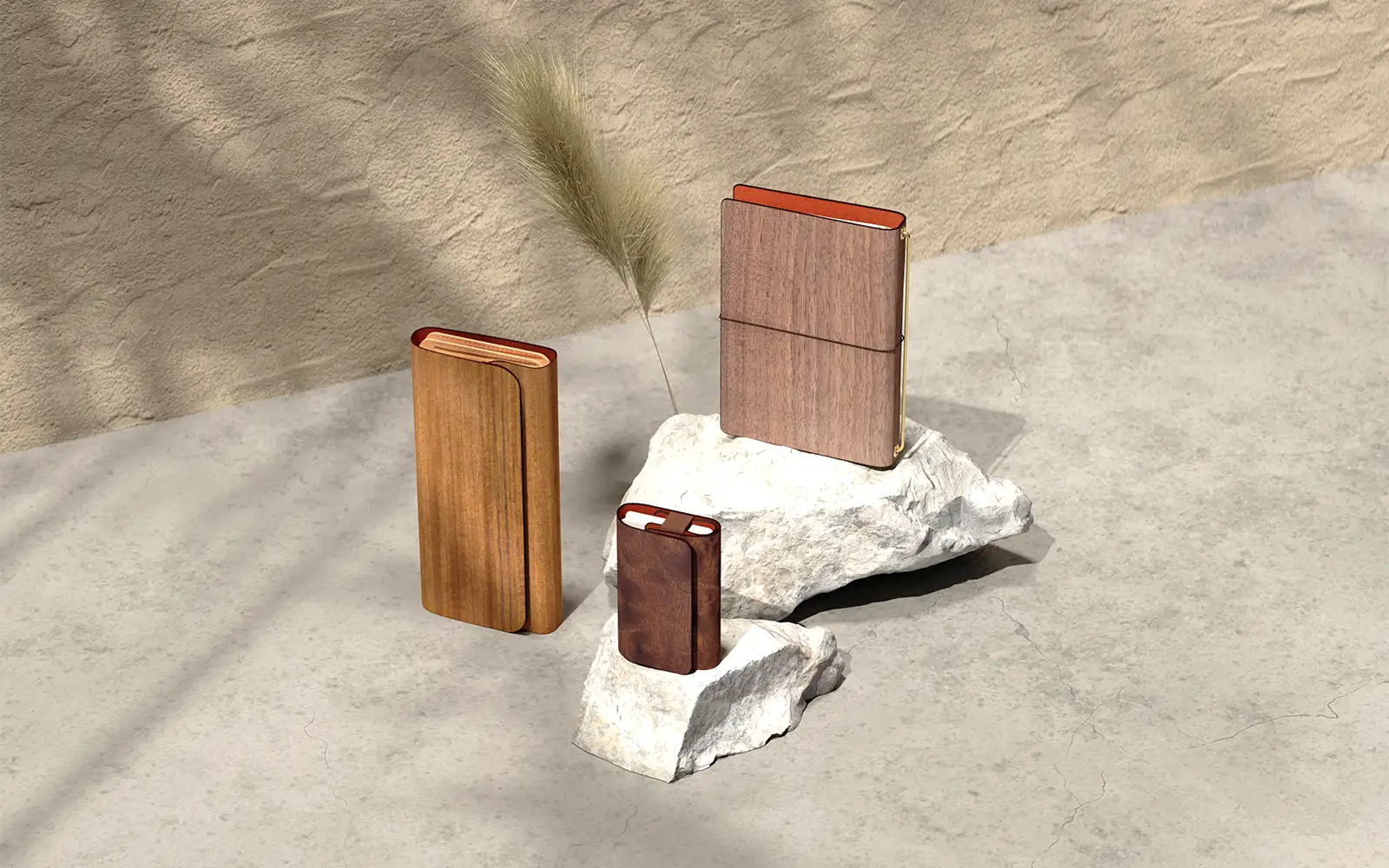 The natural wood grain, sparkling like a diamond under the sun, become a unique material.
Natural wood slices combined with leather, which retains the beauty of wood grain while being soft. The recycled leather inside enhances stability and durability.
Sliced natural wood – showing the genuine appearance of natural wood
Non-woven fabric – strengthened the wood veneer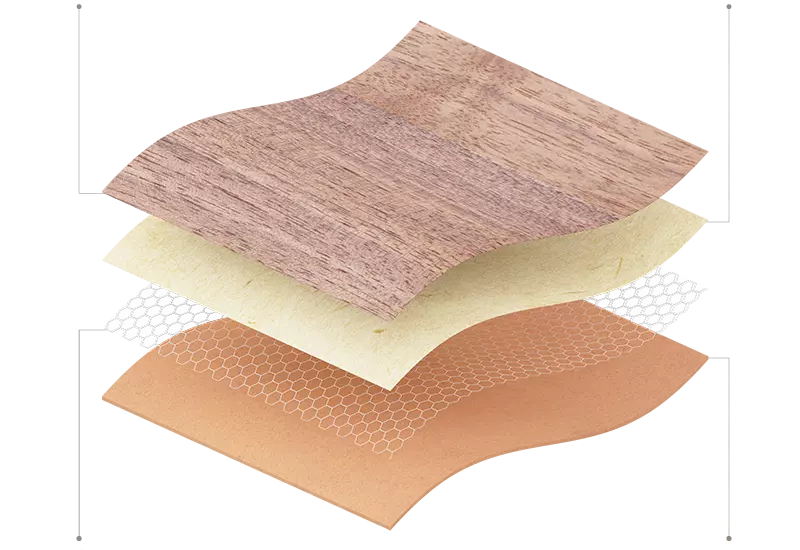 Anti-compression mesh – resisting tension and bending without cracking
Recycled leather – improves stability by increasing density and thickness
Natural wood has unique texture and appearance that cannot be imitated. Here are five types of distinctive wood.
Beautiful and delicate texture that changes with the light looks like a foil card, catching people's attention.
Slow growth formed marble-like patterns and a smooth, yet hard texture.
This material is from a burl that grows in an unpredictable direction. Its colors and patterns are irregular, just like clouds.
The wood has dense patterns and its color is like chocolate. Additionally, it is very hard and is used as the material for royal and many luxury residences.
The wood grain is filled with "silver grain," which looks like scales. It displays a unique texture under the sunshine that is beautiful and divine.
We will release limited edition woods at any time.
Treether made from the same natural wood can have unique patterns and appearances due to differences in growth and use.
( All three items below are Camphor card holders )
Treether is designed after you start using it. The grease from your hands will be absorbed into the wood, enhancing its texture and luster.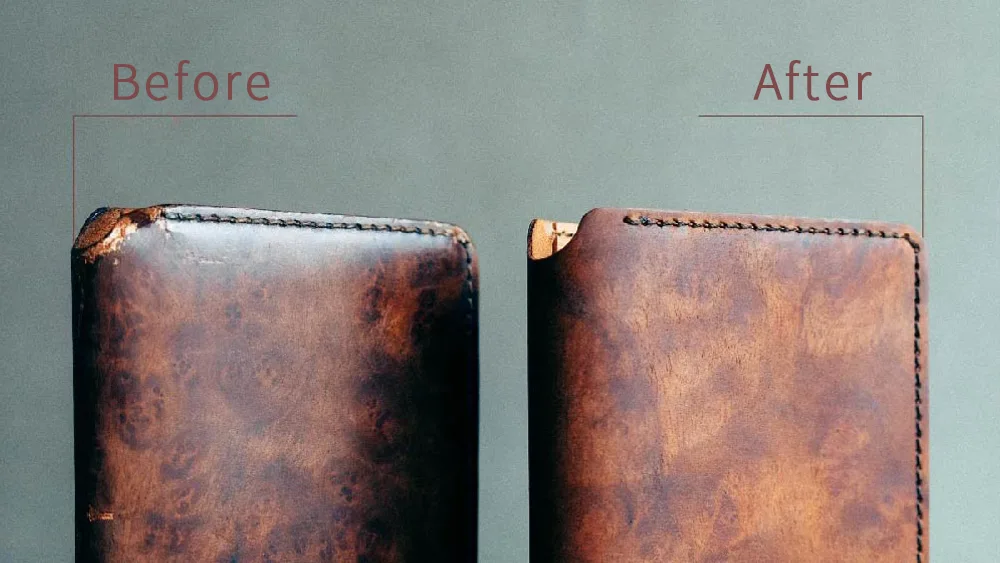 Maximizing the beauty of wood, we use seamless stitching design. The leather is flexible and soft by bending along the wood grain.
Each Treether is elaborately made to feel the warmth from wood and the value of handmade.
【KINTSUKUROI】REPAIR SERVICE
You don't have to worry about wear and tear during use. We provide 'Kintsukuroi Repair Service' to make your treether more beautiful in the future.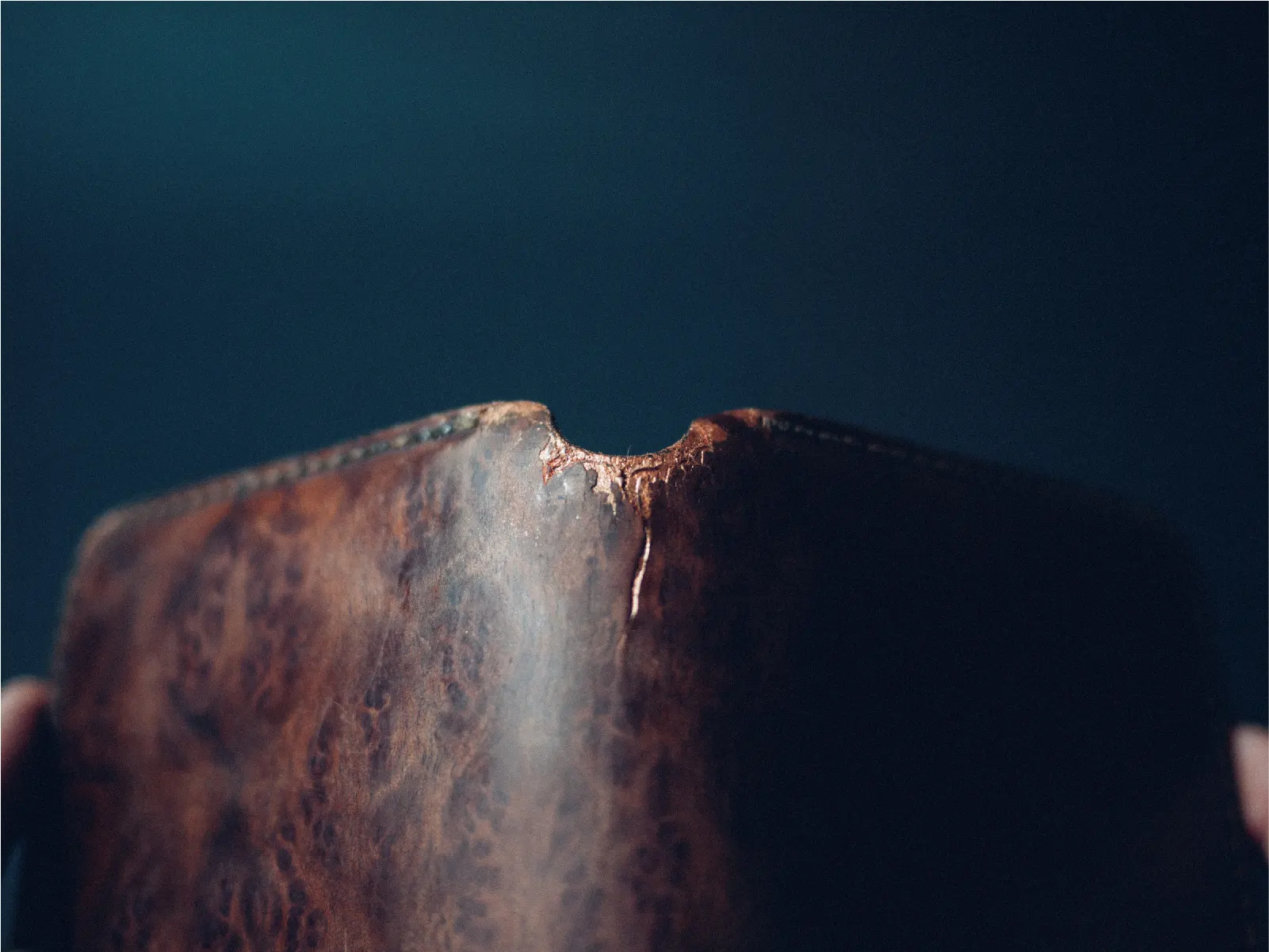 For friends who love keeping things neat and organized, our spacious coin pocket and bill compartment, along with a neatly arranged card holder, are perfect choices.
The cardholder can accommodate a large number of business cards, making it easy for professionals to carry. The compartments can be flexibly utilized, even transforming into a compact wallet.
The paper is bright white and suitable for most writing tools, making it ideal for various activities such as pasting, stamping, drawing, or simply jotting down your thoughts.
Shattered foil refers to broken metal foil. Since the appearance of each pair of earrings is different, after piecing them together, it can present a lively beauty.
Things you may want to know
Please do not hesitate to contact us if you have any questions. We are super friendly!
Subscribe to Parsec Design
Subscribe and you will never miss our new arrival, lucky draw, and secret discounts!